Laura Shockley
founder of Point Lookout Yoga & Wellness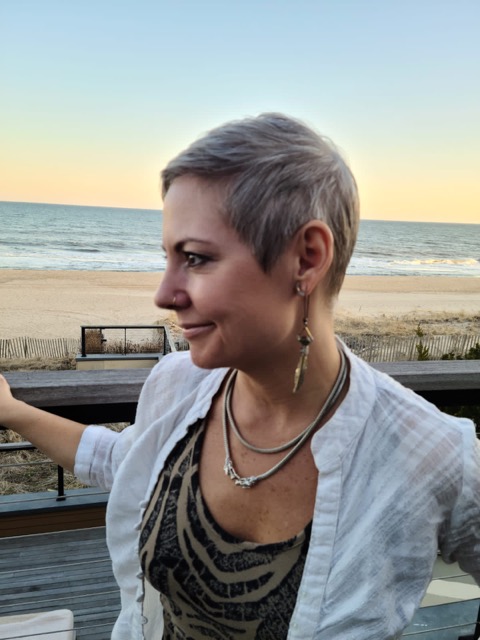 Laura Shockley is the founder of Point Lookout Yoga & Wellness, where she leads Yoga and meditation classes in the seaside community of Point Lookout, NY.  She is also the owner of Joyful Treasures, an adjoining boutique and spa which expands upon the holistic offerings of PLYW, providing curated inspired gifts and a space for sacred healing.
Laura has been practicing and studying Yoga and meditation for over 20 years. Her passion for Yoga has evolved into a mission to positively effect change in people's lives through Practice both on and off the Mat.  Laura recently founded Joyful Community, a non-profit organization (tax exempt status pending) rooted in the Yogic belief of selfless service that is based on the idea that change is best affected when community members can be directly involved in local outreach efforts.
Laura's studies have taken her on several pilgrimages to India, Sri Lanka and Malaysia where she deepened both her Yoga practice and her devotion. A believer that travel inspires personal and spiritual transformation, Laura leads students in Self-Inquiry retreats with the goal of cultivating tools and practices that can then be implemented at home.  She also offers signature Meditation Study Circles and Meditation Cruises which incorporate the ancient spiritual teachings from her travels.
Laura is a certified Yoga Instructor with training in Hatha, Vinyasa, Restorative and Yin Yoga and Meditation, as well as specialized training on teaching the aging population and students with disabilities, including cancer.  She is currently pursuing her Ayurvedic Health Counselor Certification with the California College of Ayurveda, the oldest State-approved college in the west offering Ayurvedic Medical Training, and most recently received her certification in Ayurvedic Body Treatments, which she is now offering at Joyful Treasures.  Laura is grateful to bring the Yogic teachings and the healing principles of Ayurveda to our Barrier Beach community while she pursues her lifelong journey of living joyfully, loving passionately and inquiring endlessly.