"One of The Top 7 Fitness Festivals in The U.S." Self Magazine
The Party Without The Hangover
We Unite People Through Fitness, Wellness and Beauty
NY FIT FEST LONG BEACH – 2020 Has Been Cancelled Due To Restrictions on Large Gatherings in NY State.
We wanted nothing more than to #UniteInFitness during this time. This decision was extremely difficult, however the health and safelty of our sponsors, exhibitors
and festival goers is our main priority.
Stay tuned for NY Fit Fest "North", in The Town Of Oyster Bay this June 2021.
We will continue to share our future plans and visions on our social media platforms.
Instagram @nyfitfestival Facebook @nyfitfest
NEW ADDITION: ****NY FIT FEST OYSTER BAY JUNE 2021 DATE TBA***

NY FIT FEST began as a way to promote healthy living, showcase health and wellness experts, and build community. As the event grew, so did Long Island's status as a place to go for a fitness vacation. Held annually every September in Long Beach, N.Y.. Due to the overhwelming success of NYFF LB, festival owners felt it was time to expand, however it was key, that this festival stay beachfront. Hence the birth of NY Fit Fest Oyster Bay June 13, 2020 at the Theordore Roosevelt Beach Park in Oyster Bay, NY. This festival will differ, in that it will include children's speed and agility classes, senior classes as well as adaptive class inclusion.
This waterfront wellness event provides access to world-class athletes and expert beauty and wellness ambassadors. The event is for all ages and fitness levels, and offers vendors the ultimate platform to showcase their brands, share the latest trends, and interact with festival goers in the middle of a gorgeous setting.
Heading into its fourth year, the annual NY FIT FEST will expand its offerings with curated nutrition lectures, motivational guest speakers, wellness ambassadors, expanded fitness classes, mediation and mindfulness workshops, and beauty packages, all before the scenic oceanfront of Long Beach, N.Y., considered one of the most breathtaking beaches of Long Island. As always, participants may choose to take advantage of one of the special overnight packages offered by The Allegria Hotel in Long Beach, NY.
About NYFF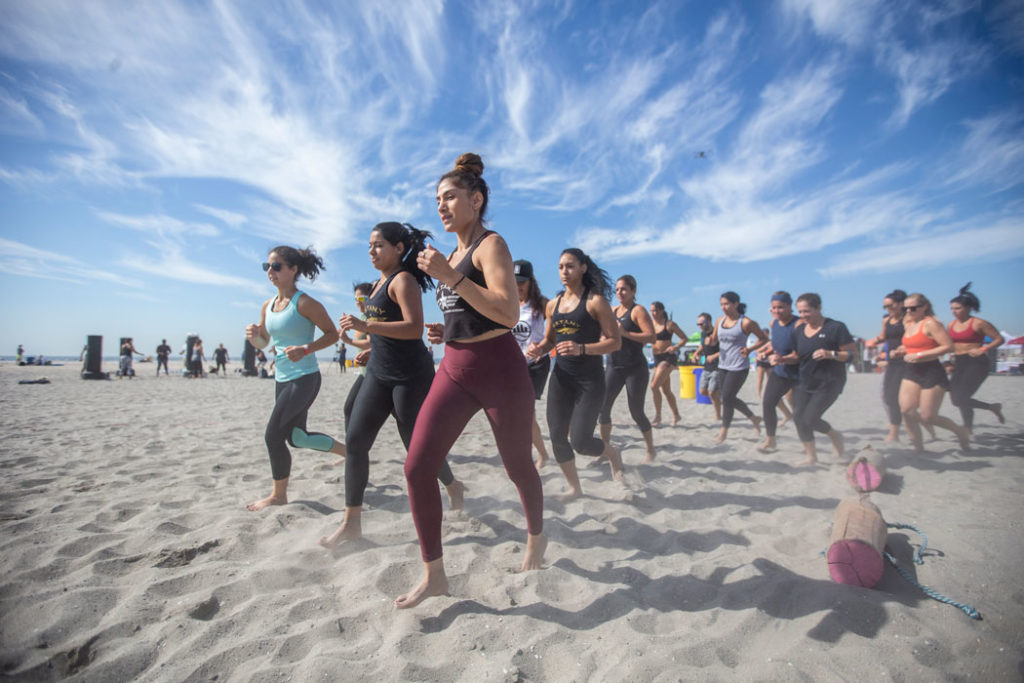 Whether you're a yogi, cyclist, bootcamp enthusiast, inspiring pole dancer, beauty fanatic,
food lover or avid spa-goer, there's something for everyone.
You'll always have the comfort of your routine at home, so use this fit-cation experience to
take unique workouts you've been dying to try!
So Unpack Your Bags And Get Ready! World Renowned Athletes, Celebrity Trainers, Fitness and Nutrition Professionals Will Lead Activities Ranging From Our Rest and Restore LULULEMON Lounge, Braid & Bun Beach Bar, Sunrise Yoga, Rooftop Meditation, Mindful Media Lectures, Surfing Demos, CrossFit, Booty BootCamp's, Kickboxing, Dance, Zumba, Pole Dancing,
Positive Body Image Lectures, What's BS in Beauty Lecture, and much more!
The Atlantic Ocean in Long Beach NY will serve as the breathtaking backdrop for a one of a kind experience. The #NYFITFEST Day Pass gets you all access to the entire schedule on a first come, first serve basis. Guests can attend nutrition lectures, listen to motivational speakers, take fitness classes, or listen and experience the latest in beauty and wellness.
Not taking classes?
That's ok too! Spectators are FREE to roam our Beauty and Wellness Playground with complimentary services galore! Hair a mess from the sun and sand? We've got you covered
with a brow bar, oceanfront massage, or the NYFF Braid and Bun Bar, Powered by Sebastian for the latest in products and style.
That's STILL not grabbing you? How about, Pole Dancing Fitness, or a Zumba class on the beach with
broadway's finest super stars… we've got something for every B-O-D-Y!
When you purchase a ticket to NY Fit Fest, be assured the vendors, sponsors, ambassadors and instructors have been handpicked for their reputations of excellence.
Build your own day of fitness and pick and choose what's right for YOU.
When
NY FIT FIT FEST OYSTER BAY: June 13, 2020 NY FIT FEST LONG BEACH: September 26th & 27th 2020
How Much
9/26 $119.00 All Day Pass
9/27 $49.00 All Morning Pass Rooftop Classes
9/26 OVERNIGHT PACKAGE FOR 2: Double Accommodations, 3 Healthy Meals for 2 Guests,
2 All Access NY Fit Fest Class Passes $599.00 Available at Allegria Hotel 516-889-1300
*This does not include Sunday AM Rooftop Classes * This Overnight Package Must be purchased through Allegria Hotel
Where
NY FIt Fest Oyster Bay – Theordore Roosevelt Beach Park, Oyster Bay, N.Y.
NY Fit Fest LB /Beach Front At the Allegra Hotel and National Blvd Beach in Long Beach, N.Y.
About NYFF
Things To Do
Things To Do
Here is an introduction to some of our activities being offered during the festival.
Disclaimer: All classes and panel discussions are on a first come first serve basis.If Inclimate Weather Hits on 9/26 – Full Day of Classes will be held on rain date of 9/27.   No Refunds. Tickets on Sale on Evenbrite or NY FIT FEST HOME PAGE TICKET LINK
HUSTLE FLOW GROW
BETWEEN CLASSES, THE FESTIVAL WILL BE HOLDING LECTURES THROUGHOUT THE DAY WITH HEALTH AND WELLNESS COACHES, NUTRITIONAL COUNSELING, AND MOTIVATIONAL SPEAKERS.
TAKE SOME TIME TO BREATHE WITH ONE OF OUR GUIDED MEDITATION SESSIONS. LEARN TO QUIET THE MIND AND BODY WITH THIS PRACTICE WITH OUR TEAM OF SPIRITUAL HEALERS.
FIND YOUR WHY
CREATE YOUR PERSONALIZED SCHEDULE WITH THE LATEST IN FITNESS, BEAUTY AND WELLNESS.
CHOOSE FROM OVER 50 CLASSES & DISCUSSION PANELS – HUSTLE FLOW OR GROW… IT'S ALL UP TO YOU
SHOP TILL YOU DROP
THE LATEST TRENDS IN EVERYTHING FITNESS AND WELLNESS ARE AT YOUR FINGERTIPS.
ACTIVATIONS ARE OFF THE HOOK – EVEN IF YOU DON'T TAKE A CLASS, COME FOR A MASSAGE, STRETCH, OR EVEN A COMPLIMENTARY POLE DANCING LESSON OR TRAPEZE
ALL FREE
RELAX LEARN BURN
ENJOY SOME OF OUR ON SITE MASSAGE THERAPISTS WORKING THER MAGIC! REIKI HEALERS AND BODY WORKERS WILL BE THERE TO PAMPER YOU AND YOUR SOUL.
TAKE SOME TIME TO SIT BACK AND REST, WHILE TAKING IN THE BEAUTIFUL VIEWS OF THE ATLANTIC OCEAN YOU HAVE ACCESS TO THE ENTIRE FESTIVAL GROUNDS. CHECK OUT YOUR FELLOW FIT BUDDIES IN ACTION!
BRING YOUR BEACH CHAIRS!
Things To Do
organizers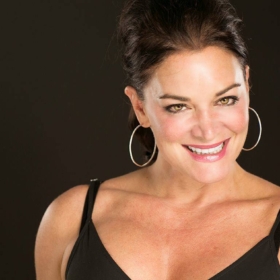 Ingrid is President of NY Fit Fest, and CEO of Ingrid Dodd Public Relations. Currently on the Board of Directors for Nassau Community College Foundation. Working with the NYS Governors Film Office, and Nassau County Film Office she's helping promote​ "Hollywood East" in New York.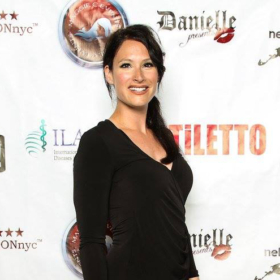 With close to a decade of event production experience, Colette Lee Morales has developed a sharp eye for how to create events that are innovative, entertaining and most importantly, educational. Through such endeavors, Colette has earned an alluring reputation amongst her peers throughout New York City and Long Island. Colette's relentless efforts to give back to her community have catapulted her into becoming one of New York's finest event producers.
organizers